Things You Don't Know About Self-Storage Insurance
by NW Storages on 10/18/17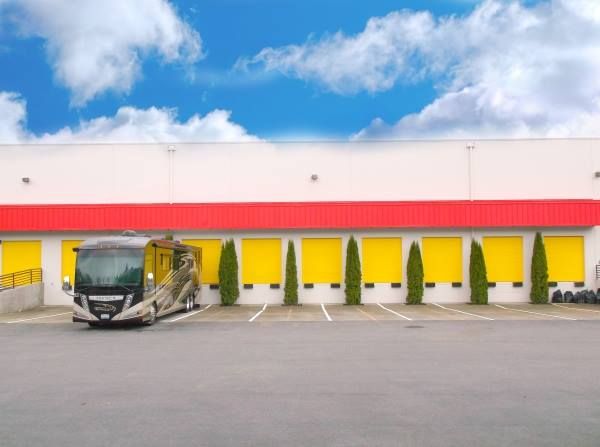 Self-storage offers great benefits to its customers. Whether you store for the long term or just a short while, you can relax, knowing your property is behind locked doors, gates, and fences, and that it's (usually) also under video surveillance all day, every day. But what about acts of nature or other events that might cause damage to your stored belongings? While self-storage is a good, safe option for protecting your property, the fact is that all those precautions may not be enough to completely safeguard your stuff. What then?
Why Do I Need Insurance on My Storage Unit?
What if your storage unit were hit by a tornado or hurricane? What if a fire destroyed everything in the facility, or left all of your belongings smoke damaged? Many things can happen to your stored belongings that even the most advanced security features can't prevent. If the gas station next door explodes and takes out your storage unit? How will you get your property replaced?

If you think that your self-storage facility has an obligation to replace your belongings, you might want to think again. Self-storage facilities are not obligated to provide insurance for your stored items, and usually don't. This actually makes sense, since the storage company can't know what you're storing, what its value is, and has no control over it. If you look over your storage contract before you sign it, you'll usually find a clause explaining this, and either advising or requiring that you provide insurance on your stored items.
This makes sense. The items you store are items that have value to you, and when we value things, we protect them. It's that simple.
How Do I Find Storage Insurance?
There are several ways to find storage insurance; which option is best for you is a decision only you can make.
The most obvious way to get storage insurance is to call an insurance agent - the same one who handles all your other insurance is a good one to start with - and ask about insuring your self-storage unit. But before you do that, check to see if you already have it!
Generally, homeowner's and renter's insurance actually covers property stored off-site. This means that, if you own a home or have renter's insurance, your belongings are covered and you don't need to track down a new policy for this. Bear in mind that your storage company will want to have proof of this insurance, so call ahead to find out what to bring with you.
If you don't already have coverage on another policy, then your next best bet is to ask the storage company employee if you can buy insurance from them. In most cases, the answer is yes; storage companies often work with an insurance provider to make it easier on your to get your insurance needs met at the time you rent your storage.
If for some reason neither of those options works for you, you can just start calling insurance companies until you find one who offers storage insurance.
How Much Does Storage Insurance Cost?
You will find that self-storage insurance is very affordable. Depending on the level of coverage you select and the value of the items stored, your policy will likely run from $8 to $20 per month. Every company differs, of course, and the cost will fluctuate based on what you're storing.
Of course, if your homeowner's or renter's policy already covers self-storage, there should be no additional cost at all.
What Does Storage Insurance Cover?
Just as with pricing, coverage varies from company to company. As a rule of thumb, storage insurance or your existing insurance policy will cover things over which neither you, nor the storage company, has any control, such as:
Vandalism

Tornadoes

Hurricanes

Lightning

Wind

Fire

Smoke

Plumbing leaks

Burglary

Hail

Explosions
Be sure to ask your agent specifically what is covered in your policy, so there are no surprises. Flooding from natural causes, rodent and other vermin, and mold are among the few things your policy is not likely to cover.
Do I Have to Get Insurance?
As a general rule, yes, you will need insurance if you're going to store property. Most storage companies require insurance when you contract with them, because they all want your belongings to be protected and, in the event of damage, replaced. Their insurance company is not obligated to cover your property, and likely won't. Thus, you need to have your belongings covered by your own policy.
When you first begin looking for self-storage, be sure to also check with your insurance agent to see if you're already covered. If not, ask about a policy to protect your stored belongings. Then, take your policy with you when you go to sign your storage contract. It doesn't take long to rent a storage unit if you come prepared with the insurance documentation you need. And you'll feel a lot better knowing that your personal property is protected not just by gates and cameras, but by an insurance policy that will protect you even more.