The Business Secret No One Tells You About!
by NW Storages on 10/13/17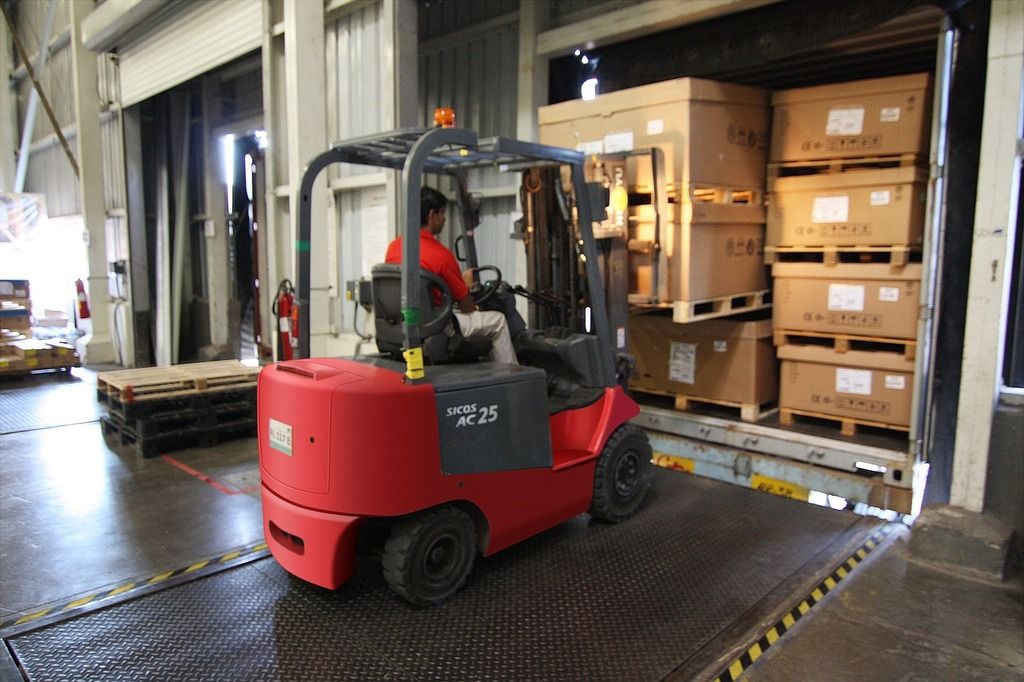 Self-storage is the business secret you don't know about. From small lockers to huge spaces with roll-up doors, self storage has the space and amenities you need to help your business succeed.
Self-storage is a versatile service, and it can meet a lot more needs than just decluttering or storing seasonal items. As a business solution, self-storage offers many benefits including lower overhead costs, convenience, and practicality. A self storage unit - whether it's for storing files or for keeping inventory safe, or even for giving you a place to keep equipment and materials - can be a huge benefit to every business, from a one man operation to a large corporation.
Why should my business rent a storage unit?
There are many reasons for a business to use self-storage. There are many needs self-storage can fill; some of these include:
A temporary need for extra space to store supplies

Storage for old files and other documents

Tools and equipment may not be needed all the time

A place to keep vehicles and machinery not currently in use

A safe, protected space to keep inventory and merchandise until needed

...and more!
If you own or manage a business, small or large, just give a little thought to how many ways safe, protected self-storage could make your life a little easier and more organized.
Can self-storage save me money?
We know that the bottom line is, well, the bottom line. Storage units cost money. But, can they help you save enough to make them worth the investment? The answer is a resounding yes!
For a just-starting-out business, renting self storage is a lot less expensive than renting office and warehouse space; it's also less expensive than the risk of storing your company's property on a truck or in your garage. When you compare the cost of professional spaces, or of adding space to your home or existing office, you'll see what a tremendous deal self storage really can be; it might even keep you from needing to rent an office or store at all!
If your business is larger, perhaps you've outgrown the space you've got. Rather than start looking for a newer, more expensive location, and having to go the trouble and cost of moving your whole operation, look into self storage. Maybe freeing up a little space in your office, shop, or operating space is as simple as storing things you aren't currently using, or getting rid of machinery you don't often need. The costs involved in expanding your space - by building or moving - will likely exceed the cost of even a very large storage unit; using storage is going to require a lot less labor and hassle, too.
Even giant corporations can make use of the savings that self-storage offers. Seasonal equipment, large manufacturing machines, and even vehicles, can be stored when not immediately needed, keeping offices, shops, and plants easier to work in. Even if you already have warehousing, self-storage may be able to do the same job for a lot less money.
Is self-storage convenient and flexible enough to work for my business?
No solution is the right one if it makes your life more complicated. If you have to wait hours, or even days, to access your business property, your self-storage unit is not going to serve you well. However, many self-storage facilities allow access every day of the year; you can even find 24/7 access! Drive up spaces, units with lights and electricity, extended or daily access . . . it all makes self-storage that much easier to use.
Consider, too, that there are self-storage facilities in nearly every town, and usually more than one. How convenient would it be to have a warehouse or supply station located where you need it? With self-storage, you can keep materials, supplies, and equipment all over town, near your jobsite, to save you the time and hassle of running back to your home base for something you forgot or ran low on. That would be fantastic, wouldn't it?
What else can self-storage do for me and my business?
Businesses use a lot of services to stay efficient and profitable. Self-service can provide a lot of those services in one easy, quick stop, to make your life that much simpler.
For instance, in addition to storing your files, paperwork, and inventory, your self storage can offer you discounted boxes, tape, and shipping supplies, too. No more trying to get a carrier to come pick up a package, or struggling to find the right sized box in the shop, your storage facility can help you get that package wrapped and ready to go in no time. Everything is right there for you. Plus, many self-storage facilities offer mail services, too! Get a business mail box and you can send and receive mail in the same place your business stuff is kept.
If your business tends to be seasonal, and you only need to use storage for part of the year, ask about month-to-month contracts for your storage unit. You'll save a lot of money every year if you're renting storage just for your downtime, as opposed to paying rent on an office or warehouse all year long. Many storage facilities are able to offer these smaller contracts.
Check with your facility to see if they offer shelving, fax or copy services, delivery acceptance or other services you might need. All of these offer benefits to your business that can save you time, money, and hassle.
Don't underestimate the value of the security a storage unit offers, either. Ask your storage professional how your property will be protected; chances are your self storage offers better security features than your home or shop. Most places these days offer video surveillance, electronic keypad gated entry, good lighting, on-site resident managers or security patrols, fenced perimeters, and more. Some even offer individually alarmed units and off-site recording of surveillance. Using self storage to protect your business assets will save you a lot of money because the facility has already invested in keeping your things secure!
Is there anything else I need to think about?
You can't store items containing fuel, unless it's a vehicle being stored in a vehicle-approved space. This means that gas-powered tools and machines need to be completely drained before storing.
Talk to your storage professional about your chosen facility's rules regarding business storage. They may have safety rules you need to be aware of, or limits on the kinds of activities you can do on their property.
Be sure to invest in insurance on your storage unit, too; talk to your insurance agent about this before you store. In most states, it is up to you to insure your items against burglary, vandalism, wind, tornadoes, hurricanes, and more. Storage insurance is a small expense and may already be covered on your business' policy, but even a little added cost is worth it to know your property is protected.
Using self-storage to streamline your company's operations while saving money at the same time is a great idea for modern businesses, and it's both easier and more cost-effective than you might think. Call your local self-storage facility and see how self-storage can help you grow your business while protecting your investment.