Secrets for Safely Storing Your Books
by NW Storages on 01/31/18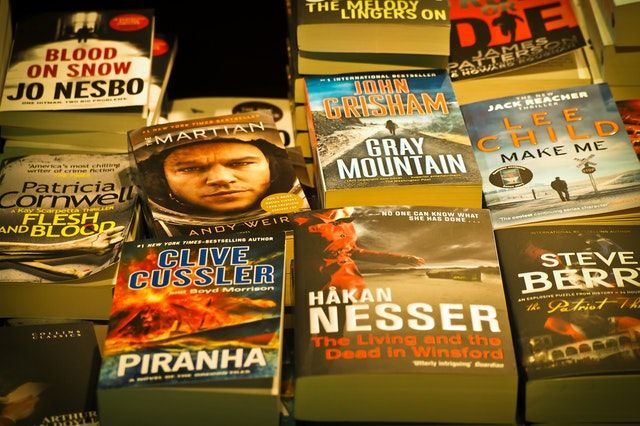 Self-storage isn't just for furniture or appliances, it's for everything, for any length of time be it a year or a month. Whatever you're storing, you want to know it's safe and protected while it's in your storage unit.
For you self-storage experience to be most successful, you want to be sure you prepare and pack your items to be stored, to protect them from damage and ensure they come out of storage in the same great condition they went in. Here's some helpful information on how to pack your books so you'll know they're safe.
Protect, Pack, and Prepare!
Books are important to us! Whether it's a hoard of paperbacks, dozens of the latest best-sellers, or a treasured collection of antique or rare volumes, storing them is easy and safe provided they are properly prepared and packed up.
Clean Your Books. Use a soft brush and a cloth to remove debris and dust from your books, inside and out. Particularly with old books, dust and dirt can cause scratches and tears that will affect their value, so cleaning them is important. If you tend to read while eating, crumbs in pages can attract insects and rodents. Cleaning your books ensures they'll remain in good condition when you retrieve them.

Use the Right Box. There are boxes specifically designed for books; they are more rigid and sized for a limited number of volumes so that they don't become too heavy to lift or break down from too much weight. Many self-storage companies sell boxes for specific purposes, including books; if your storage office doesn't have them, other places will. Don't skimp on this skimp on this step; the right box will protect and preserve your books, which is the whole point!

Pack Properly. Protect your books from surface scratches, bent corners, and even mold, by packing them carefully. Lay paper in the bottom of your box; newspapers, tissue paper, kraft paper, any kind of paper. Then, place your books in the box, on edge. You might want to add a piece of paper between hardbound books to protect their faces. Alternate the bound edges to equalize pressure and balance. Once all of your books are in the box, but not packed too tightly, use crumpled paper to fill in an gaps. You can consider adding silica gel packets to protect against moisture, as well.

Close the box and secure it with strong packing tape. In addition to keep the box tightly closed, this will help keep dirt and dust out of your boxes, so tape well.

Label your box with not only its contents, but a note indicating the side of the box that should be stored up. You want to be sure that all of your careful packing isn't wasted when the box is stored on the wrong side.
Once you've got your boxes of books packed and taped, it's time to store them. Choosing a self-storage unit is important. In addition to good security to protect your belongings from theft and vandalism, there are more things to take into consideration.
Is your storage unit heated, or climate controlled? For older, rare, heirloom, or valuable books, this may be preferable. By preventing extreme temperature changes, and protecting against humidity, your collectible books will do better while they are stored.
Is your storage unit in an area prone to rain, or even flooding? Consider using shelving or pallets to keep your book boxes off the floor and out of the way of any water.
Books are something most of us own, and whether they're antique volumes of poetry or paperback how-to's, storing them well is easy and effective. By protecting all of your books carefully, and packing them well, you'll be reading and re-reading them for years to come.