How to Store Your Furniture
by NW Storages on 02/09/18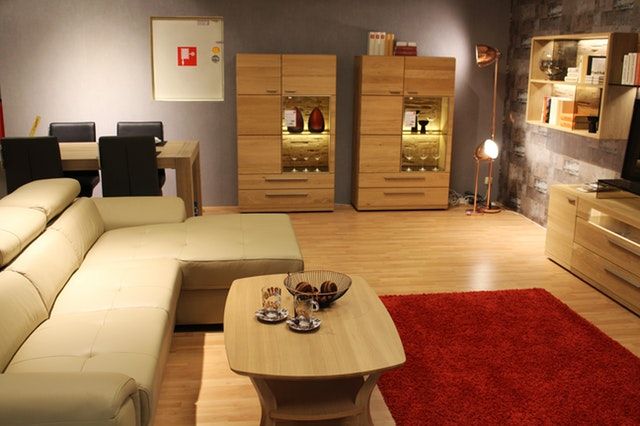 Whether you're moving, remodeling, or downsizing your life, storing furniture is a daunting prospect. You want your favorite easy chair to come out of storage the same way it went in! From mold on upholstery to scratches and warped wood, there are concerns about storing your furniture. Keep reading for the steps to take to make sure your furniture is safe and protected in storage.
Clean it up! Everything you'll be storing should first be thoroughly cleaned. Vacuum upholstered items to remove crumbs and debris, then use a good fabric cleaner to remove dirt and stains. Allow this to dry thoroughly before completing storage preparation.
Wood furniture should be cleaned with an appropriate solution, and should also be waxed prior to storage; a light coat of household oil can be applied to metal items to prevent rust while in storage.

Disassemble everything. Take legs off of chairs and tables, take drawers out of dressers, and store bed frames in pieces. Drawers can be used to hold clothing, bedding, and other household items, but try to avoid storing them in their frames if possible. Bolts, nuts, screws, and other hardware should be stored in plastic bags that are then taped to the item they go with.

Mattresses should be vacuumed, cleaned, and thoroughly dried, then wrapped in a breathable, light plastic cover.

Wrap wood and metal items. Be sure they are clean and completely dry, then use plastic sheeting or shrink wrap to thoroughly cover your furniture pieces. When the item is full encased in plastic, use masking tape to secure the protective material.

Store your furniture away from the door of your unit. If water were to somehow seep under the door, or blow in when the unit is opened, you don't want rain, snow, or even foggy mist to dampen your stored furniture.

Consider moisture proofing your storage unit. Some ways to do this include:
Covering the floor of your storage space with plastic sheeting.
Using pallets to hold your furniture, so that it's up off the ground.
Laying blankets or sheets over all of your furniture to help keep moisture off of it.
Purchasing containers of moisture absorber to help keep dampness from accumulating.
Remember that renting self-storage in a heated or climate-controlled facility is the best way to prevent damage to your stored furniture. However, if you aren't able to do this, these measures will help protect your furniture until you're ready to bring it back home.
Finally, don't store heirloom or antique furnishings in an unheated storage unit. While the protective measures listed above will help keep your property safe and damage-free, the risk to particularly expensive furniture and sentimental items still exists. For items like this, a secure, heated or climate controlled self-storage facility is your best choice.