Ch-ch-ch-ch Changes? Self-Storage Can Help!
by NW Storages on 05/31/18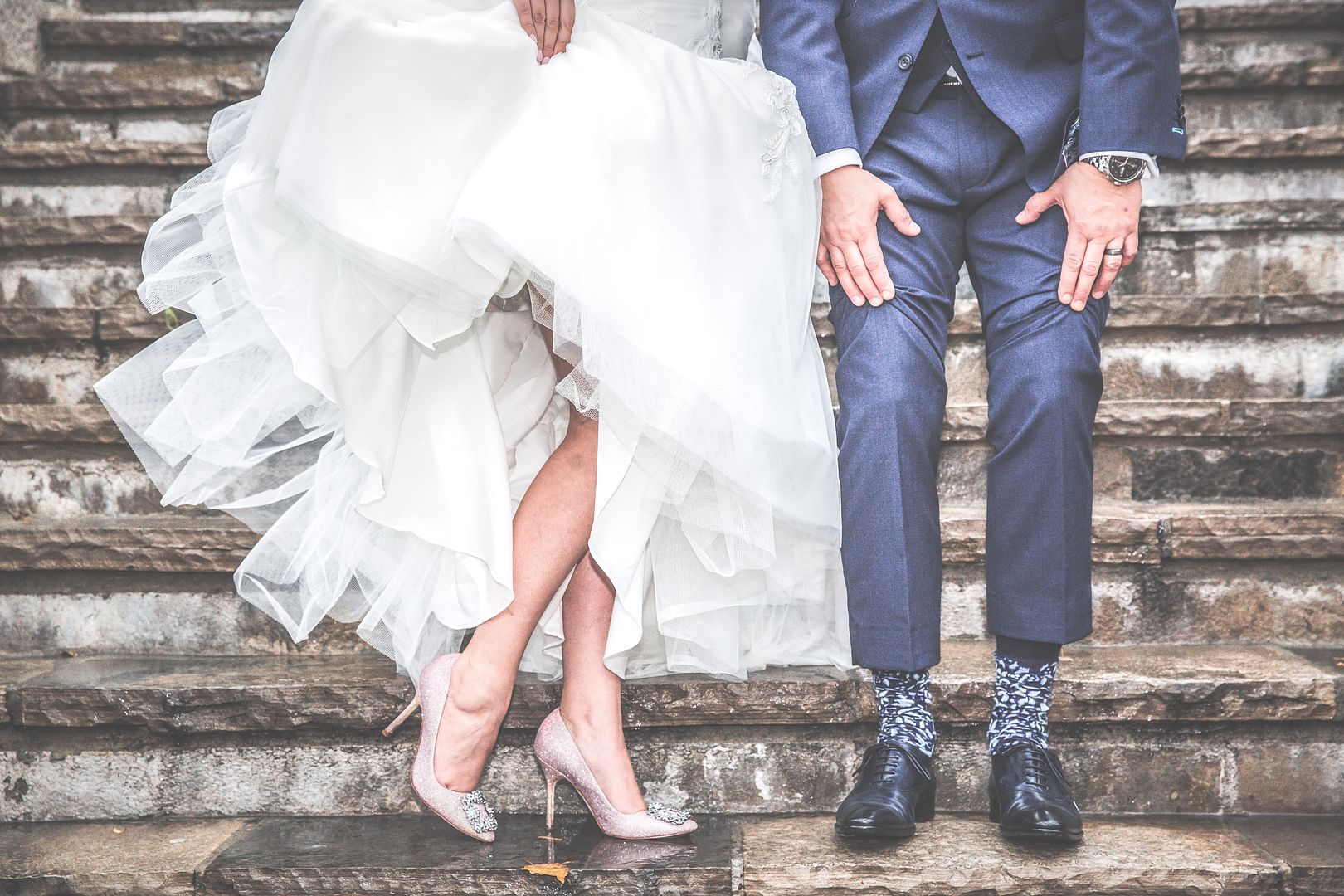 Life is full of changes. You never know from one day to the next what might happen. Even the most stable life offers the occasional surprise. Coping with those surprises can be complicated and inconvenient, but changes don't have to unsettle our lives dramatically. There are many ways to handle new situations with the least amount of upset to your day-to-day life, and one of the easiest of these options is self-storage.
Self-storage offers a great many options and services to help you cope with new life situations, difficult events, exciting growth opportunities, and even marriage and parenthood! Keep reading to find out how self-storage can help keep your life on track, even when changes throw you off balance.
So, you've found true love!
Relationships, like life, require constant adjustment. But, when you find the right person, you might also find that between the two of you, you just have too much stuff. You and your partner are likely to have duplicates of furniture, kitchenware, and more, in addition to plenty of things you want to hang on to but won't be using soon. Like that hope chest full of baby clothes, for instance.

Self-storage to the rescue! Anything you're not going to use can be put in storage until you're ready to bring it home or let it go. She's got the better furniture? Put that futon and recliner in storage. He's got nicer pots and pans? Put your old set in a storage unit so you can use it when you need. Sharing a living space with your romantic partner is sometimes an adjustment for both parties; starting off with as little clutter and chaos as possible can help you settle in at first. Self-storage is here to let you hang on to a little of your past while you work on creating your future. And a small, affordable storage will keep your belongings safe and protected while you adapt to your new life.
Working for a living.
We've all got a job to do, but not all of us work for someone else. If you're in the process of starting a business of your own, of if your business has succeeded so well you've outgrown your home office, self-storage can be a great business partner.
Whether you need to clear all the stuff out of your spare room to make an office, or you need a place to store your product or supplies, or even if you need a place to have deliveries shipped to, your local self-storage facility has got you covered!
Not only can you rent a storage unit to protect the things you cleared out of the house to make room for your entrepreneurial endeavors, self storage offers you so much more in the way of business services! In addition to storing files, inventory, machinery, and materials, many self-storage facilities offer:
File and shipping boxes for storing paperwork or mailing product.

Shelving sales and assembly, to keep your unit organized and efficient.

Acceptance of deliveries for your business.

Fax and copy services; this is especially helpful if you don't have a fax machine or copier at home.

Multiple space discounts, to keep things affordable as your business grows!

Some self-storage facilities offer very large spaces for contractors, and even mailboxes, to give your business its own mailing address.
When you're building your own brand and doing all the work yourself, self-storage is available to take some of the weight off your shoulders. Even a fledgling business can afford the benefits of self-storage, even if all you do is store paperwork in a locker-sized unit.
You can go home again.
Maybe things haven't gone your way and you find yourself in need of some help. Maybe a parent, sibling, or friend is in need of shelter and assistance for a little while. There's no shame in it; most of us have had a setback or two in our lives. So, whether you've lost your job, gotten ill, or any number of other things. You might find yourself in the situation of moving back home, or of needing to live in a shared-space situation. Living with your parents is hard, and adapting to roommates - who may be complete strangers to you in many cases - is even harder. Self-storage can make it a little easier to adapt to your new living arrangements while letting you hold on to the things you'll want and need when you're ready to be on your own again. So, whether you're moving into a furnished room, a smaller space, or your parent's (or children's) basement, attic, or spare room, you can relax in the knowledge that the furniture, household items, mementos, art, and everything else you can't bring with you is safe in a secure facility. Renting the smallest self-storage that will hold your property means you're paying a minimal amount to avoid starting from scratch when things change again.
The pitter-patter of tiny feet.
Not everyone wants kids, and that's fine, but almost everyone knows that kids bring a lot of changes to life, and some of those changes can be addressed with self-storage. Perhaps you've got to empty your spare room to make it into a nursery, but you don't want to put your grandmother's chest of drawers in the garage. Maybe you've got furniture or accessories that aren't particularly suitable for toddlers; glass-topped tables and expensive decor items might need to be protected from small fingers and rambunctious games for a while.
In addition, your children will be outgrowing things at an amazing pace! That crib will soon need to be replaced with a toddler bed, the playpen, stroller, and high chair won't be needed after a couple of short years, and you'll have boxes and boxes of clothes that are still in good shape but are just too small. Store it all! Whether you want to hang on to this stuff in anticipation of more children, intend to pass it all along to a friend or family member at some point, or even expect to put it all in a yard sale, go ahead and store these things until you're sure you won't be needing them.
It's hard to let go.
It's a sad fact of life what we all pass on at some point. Our friends and loved ones, and even ourselves, will one day pass away and leave all of our earthly belongings behind. Death is an immutable fact of life, and as hard as it is, it can be made a little easier if you remember that self-storage can help with some of the changes death brings.
Have you inherited items, from furniture to art to books or collections, as a result of someone's passing? You may not have space for these things, or may not be ready to bring them into your home yet. You might not live in a situation where you want to bring these things into your living space. Rest assured that secure self-storage can keep these items safe until you're able to determine what you want to do with them.

Perhaps you find yourself in the situation of being the executor of an estate. Or possibly you're responsible for someone's possessions while the recipients of the items contest the will or try to make room for everything. Maybe, the estate has managed to sell the decedent's real property, but has not made final arrangements for the things inside the home.

If any of these situations are yours to deal with, renting a self-storage unit to hold everything until the legalities and procedures surrounding the passing of a loved one are completed makes good sense. A secure, affordable, convenient storage unit will make coping with a death in your life easier to manage.


Change comes to us all.
There are so many situations in life that can completely shift our outlook and our expectations, while also affecting our day-to-day reality, that we can almost expect change to happen at any moment. But no matter what happens to create a need for extra space, or for a place to keep your belongings, your local self-storage professional and secure self-storage facility can make change easier to weather and help you come out even better in the end.