A New Year Means Resolutions!
by NW Storages on 12/23/17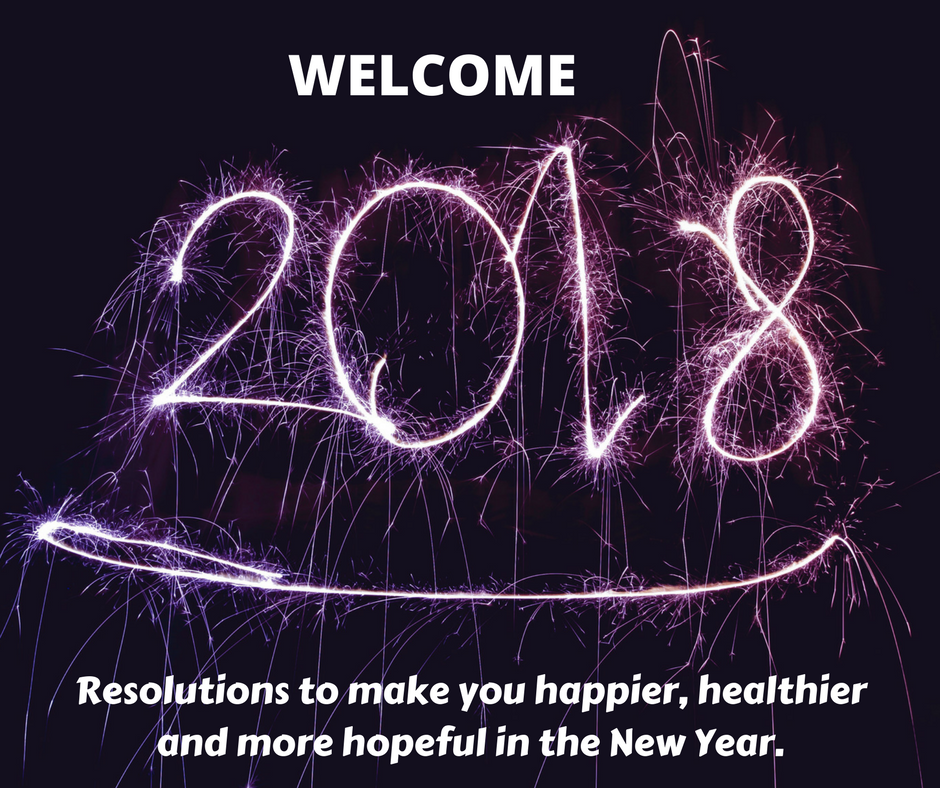 New Year's is a time to consider our lives and adjust our path in the world; here are some suggestions to help you rethink your goals and aims and adjust your course if you wish.
It's so tempting to set lofty goals and high-flying resolutions each New Year; humans are nothing if not hopeful that they can make changes in themselves and the world around them. The good news is that we can all do exactly that. The bad news is that we often set such unrealistic and unattainable objectives that we often get discouraged, give up, and never see the positive impact we could make on ourselves, our families, or our surroundings.
Below, you'll find some concrete suggestions for improving yourself and your world in the new year. The good news is that these are all so simple and easy to stick with that you'll find yourself still doing them come next year!
IMPROVE YOUR DAY
By making small changes in the way you live each day, you establish habits that can make big, positive changes in your life. Try one - or all - of these new habits and see what they can do for your physical, mental, and intellectual health.
Take a walk every day.
Even a short walk of just 20 minutes a day has amazing benefits for you. Multiple studies have shown how much good a daily walk can do for you. For instance, daily walking has been proven to improve your overall mood and outlook.. In addition, walking can:
Reduce your risk of diabetes

Help prevent heart disease

Help you lose weight

Increase your lifespan

Improve your memory
Pay one compliment each day.
You can literally improve someone's day, week, and even year with one kind word. "You have a beautiful smile," when said sincerely, will keep that smile in place long after you're gone. Plus, paying a sincere compliment to someone pulls you out of your own head and puts your focus on someone else. It's been said, too, that giving compliments will spark your recipient's creativity and put a smile on their face. If none of this will convince you to say nice things to others, then think on this: Smiling burns calories!
Read an article each day.
We are inundated with bits and bytes of information all day long. Whether it's crawling across the bottom of the television screen or popping up while we browse the web, or being shared on social media, there's a lot going on in the world around us. Taking the time to read one in-depth, researched, professionally written article on just about any topic can give us a better understanding of our world, while educating and informing us as well. Whether it's an analysis of world politics or an exploration of a new medical procedure, improve your mind and understanding by reading a relevant article every day.
IMPROVE YOUR OUTLOOK
Life is big. It comes at you fast and furious. Consider making an effort to shift your world view a little by engaging a little more.
Start a blog.
Your opinion, skills, talents, and creative efforts matter. A blog is a chance to showcase you, or to support causes and ideas you believe in. Whether you feature your own artwork, write rambling thought-pieces on your daily life, or draw attention to a situation or problem in the world, a blog lets you show the world who you are. It can also be a way to effect change, or to get things off your chest. That feeling of being part of the bigger picture can do wonders for your outlook!
Start a garden.
Gardening is relaxing and rejuvenating; it's a forced slow-down to give you a break in the midst of your hectic life. Choose to grow flowers in a window box, beets in a big pot, or tomatoes in the backyard; any of these will help you get in touch with the natural world. Many plants, from carrots to miniature roses, can be grown indoors. Because there are plants that thrive in all kinds of weather, you can keep a garden most of the year, giving you an escape whenever you need it. While a large plot of food is an attractive idea, you can get the same benefit with a couple of houseplants or a window-box herb garden.
Start a journal.
A little self-reflection can be a wonderful thing for improving mood and mindset. Whether you choose to record your daily activities, observations on your world, or just random thoughts and ideas, your journal can give you a place to vent your frustrations or record your happiness, frustrations, and accomplishments. A journal doesn't need to be written, either; you can make video or audio recordings.. As a means of connecting with future generations, a .journal is a great, lasting representation of you, while providing you with a way to express yourself privately but preserve your thoughts for the future.
IMPROVE YOUR MIND
Read more books.
Reading the classics, contemporary best sellers, biographies, non-fiction, or anything else is god for you. Great for you! Reading helps reduce stress, encourages relaxation, improves memory, builds vocabulary, and improves critical thinking, writing, focus, and concentration. Books are a great way to escape daily life, learn new skills, or explore ideas and concepts that interest you. Even if you only read a few pages each day, taking time out to read a little is doing good for yourself.
Learn a new skill.
Once you have learned a skill, no one can take it from you. Whether you learn to tie a fishing fly or to write computer code, your skills can keep you employed, entertained, and engaged in something outside yourself. It needn't be expensive to learn something new, either. Yes, you can take a course at your local college or university, but you can also look into community education courses, free classes at local businesses, and even online instructional videos. And here's a hidden benefit: The process of learning something new increases the amount of white matter, called myelin, in the brain; higher levels of myelin improve learning in all areas of your life!
Watch more documentaries.
There's a documentary out there on just about any topic you can think of. To really investigate a topic or event, a documentary is researched thoroughly and explained clearly; you'll learn a lot in a small bit of time, and gain a new perspective. Whether you're interested in the history of baseball or the Civil War, a documentary a week will increase your knowledge and shift your outlook.
IMPROVE YOUR HEALTH
We tend to associate New Year's resolutions with improving our health. Whether your stated goal is to lose weight, manage your conditions more effectively, or beef up your athleticism, you're likely looking to make yourself healthier and stronger in the new year.
Eat fewer calories.
It seems obvious, but it's so good for you! In addition to helping you drop weight, reducing your caloric intake has many other benefits. Eating more vegetables, which tend to be low in calories, is highly beneficial for your body as they impart vitamins and fiber into your diet. In addition, studies have shown that reducing calories will help you live longer, and be healthier while you do it.
Schedule a check up.
Going to the doctor is no one's idea of a good time, but it's got to be done. Stop putting off your check up and preventive tests and make your health a priority. Besides catching potential problems early, and managing or fixing them, you'll have the peace of mind that comes with knowing you're in good health. Make this the year that you see a doctor regularly and follow his advice.
Destress daily.
Meditate. Cook. Craft. Take up yoga. Any focused activity that relaxes your mind and gives you pleasure can help you fight stress and its negative effects. Find at least one activity to enjoy every day so that you can let go of the tensions and worries of life. De-stressing will improve your blood pressure and mental health, reduce digestive problems, and help with all manner of health problems. You don't need to spend hours at your chosen activity, either. Even half an hour of relaxation a day will do you a world of good. If your New Year's resolution is to make yourself a priority, you can't do better than to de-stress yourself regularly.
While reveling in the new year, and celebrating all the promise and hope that it holds, take a moment to consider a few ways to make 2018 a year of self-improvement!